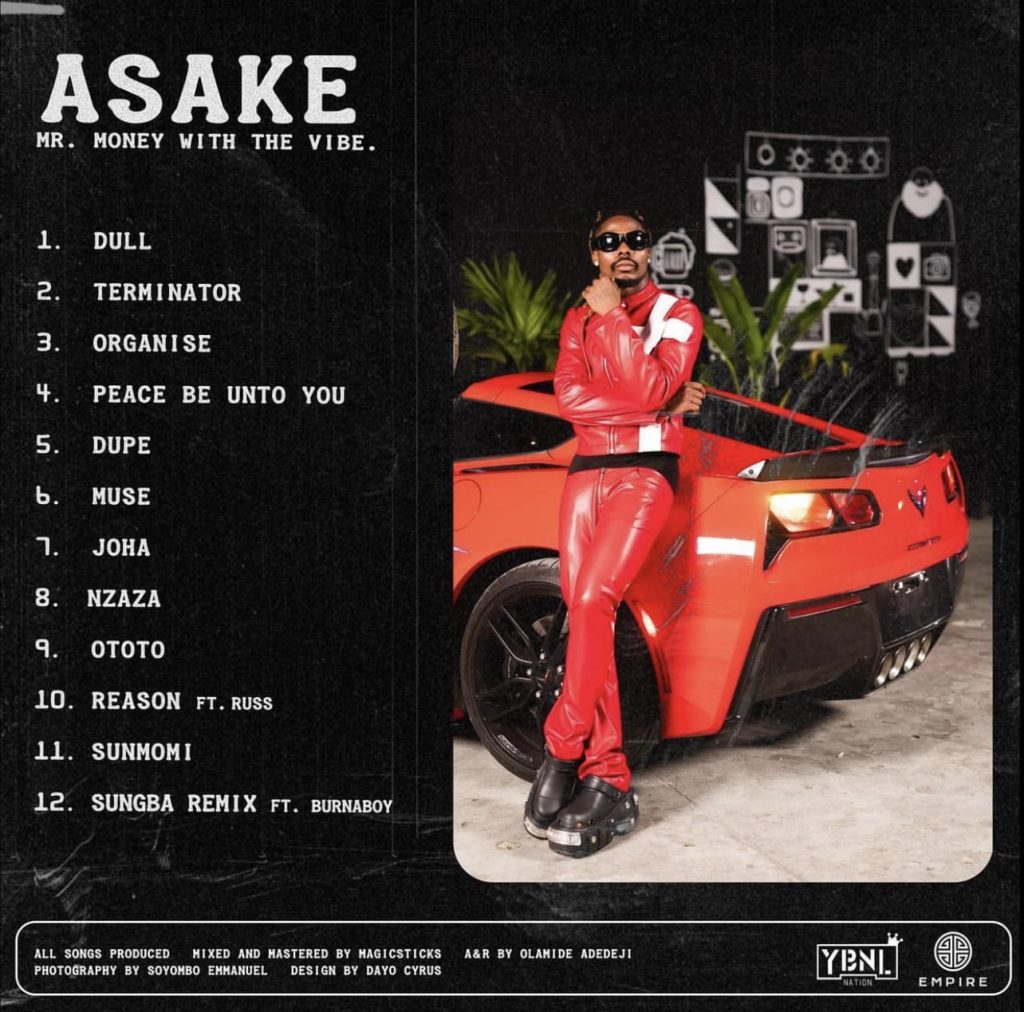 Mr Money With The Vibe is a Vibe….
I swear Asake did not Dull with this album. We really and truly did not see him coming. 'Mr Money With The Vibe' is hitting the mark on every single level.
If we called him a Terminator when it comes to delivery, we'd be right. Asake did justice with this one.
Let's just say, he knows how to Organise when it comes to killer tracks. This dude is wise. The transition of each track was just genius.
Peace Be Unto You as you listen to this mega-star. Asake has every vibe and he brought it to this album.
Joha is set to have you on your feet, it's no surprise there's a dance challenge out for it. That's the effect of that track.
The Reason we love the album that only has two features Russ and Burnaboy is the fact that Asake from start to finish did not relent on his Vibe. He went all the way and we have to agree with the general consensus, he is one of the hottest acts out there right now. Everything he does is Gold or should we say Platinum and we hear he has a whole lot more coming.