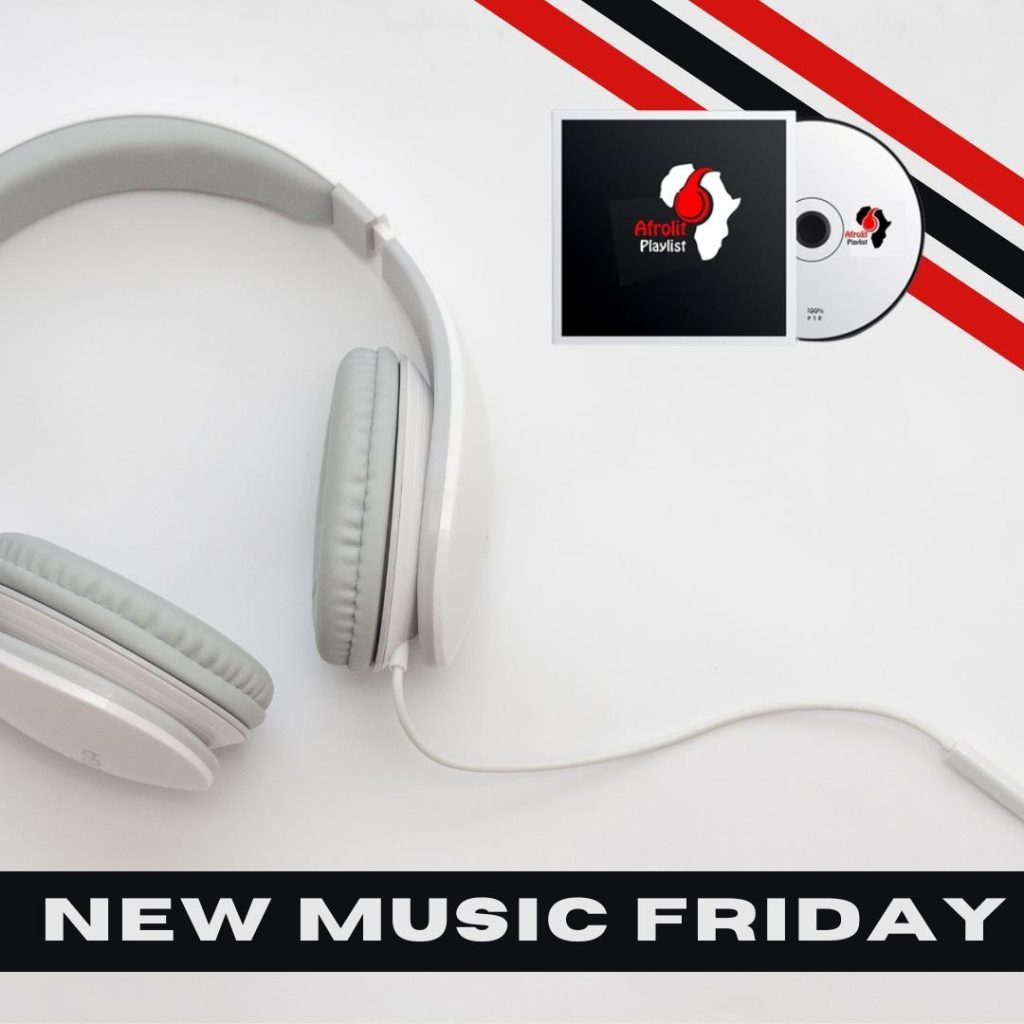 New Music Friday's best compilations for the week.

Coming in and very hot, Are your very awesome albums for the week in this order: Body & Soul, Automatic, Soft Life, WO WO (Remix), Ease Up, One More Night, Bunda, One Day, Kiss n' Tell, Like You Mean It.
And very Top on the list is, Body&Soul sung by the songwriter Joeboy. The mentioned music star returns with another Pop-delight that reinforces his position as one of Afrobeat's leading artists in curating love songs. The same was released on January 20, 2023, produced by E-Kelly and the label has it as EmPawa Africa Limited.

Next is 'Automatic' written by Lojay, Small god. Lojay continues his impressive run of features as he taps Ghanaian star artist Small god for a stimulating Amapiano rhythm. it's Release was on January 20, 2023. The label has it as Small World Records, Orchard.

And followed by 'Soft Life' written by Ajebutter22. The alternative music star unveiled the new album, which houses 15 tracks in all,
All tracks in the body of work include 'Floating', 'African Man', 'Sunmoju', 'Light Spark', 'Finish Me', 'Soft Life' and 'King of Parole'.
Others are 'Hear My Sound', 'Dey Ok', 'Amapiano', 'Confam', 'Unconditionally', 'Fire', 'Enjoyment' and 'Soft Life Manifestations'. He released the song on January 20,2023. It was produced by (Track 1, 14 – ZYDM Beats), (Track 2 – Ransom Beat), (Track 3, 9 – Chillz), (Track 4, 10 – Studio Magic), (Track 5 – KC Freelay), (Track 6, 9 – Spax), (Track 7, 8 – Johnson IP), (Track 12 – Nova), (Track 13 – Youngzil), ( Track 15 – Twitch Papii and its label is Butternation.He was also featured by artists like Koromone, Oxlade, Ajebo Hustlers, Ladipoe, Jeff Akoh, Kidi, Joey B, Kida Kudz, Melllisa, Not3s, Toby Shang.

Next on the list is WO WO(remix) written by Minz. Having teamed up with BNXN (fka Buju) and Blaqbonez for a remix of his hit single "Wo Wo." It was produced by Jeune Lio and Mike Bgrz.
In the same order, is 'Ease Up' sung by Nonso Amadi. He returns with a new Afro-pop single on which he showcases his smooth vocals and impressive penmanship. it was released on January 20, 2023, produced by Nonso Amadi, Gordon Harper, TJ Whitelaw.

Sixth on our list is 'One More Night' written by Kel-P."One More Night" is a taste of things to expect from him in 2023. It was released on January 20 2023 and the label is Universal Music Division Virgin Records. and producer as KDAGREAT.

Top seven on our list is Bunda produced by Spinall, Ozedikus, Kemuel. However, the fantastic tune features guest appearance of Olamide who also put in good lyrics and verses that lead to an excellent standard. The label is TheCAPmusic.

In the same order we have, 'One Day' written by Bisa Kdei and Teni.The song "One Day" is an amazing record that should be on your Playlist. However, it serves as Bisa Kdei's latest single for the year 2023. In conclusion, Bisa Kdei tapped on Mix Master Garzy for the song production.
Then on the same list is 'Kiss n' Tell' written by Zamorra and featured by Laycon. Zamorra taps Laycon who delivers a smooth verse that blends perfectly with Zamorra's unique vocals for a tingling song. Its label is Azuri.

And finally, is 'Like You Mean', It was sung by Camidoh, G.D.S, Cina Soul. Popular singer-songwriter and music star, Camidoh and G.D.S, came through with a new single, titled "Like You Mean It". It's the first released single of the year for the multi talented artiste and also follows the success of "In the Dark" (EP) released by the artiste in 2021. The song "Like You Mean It" was produced by talented music producer, UglyxTough.