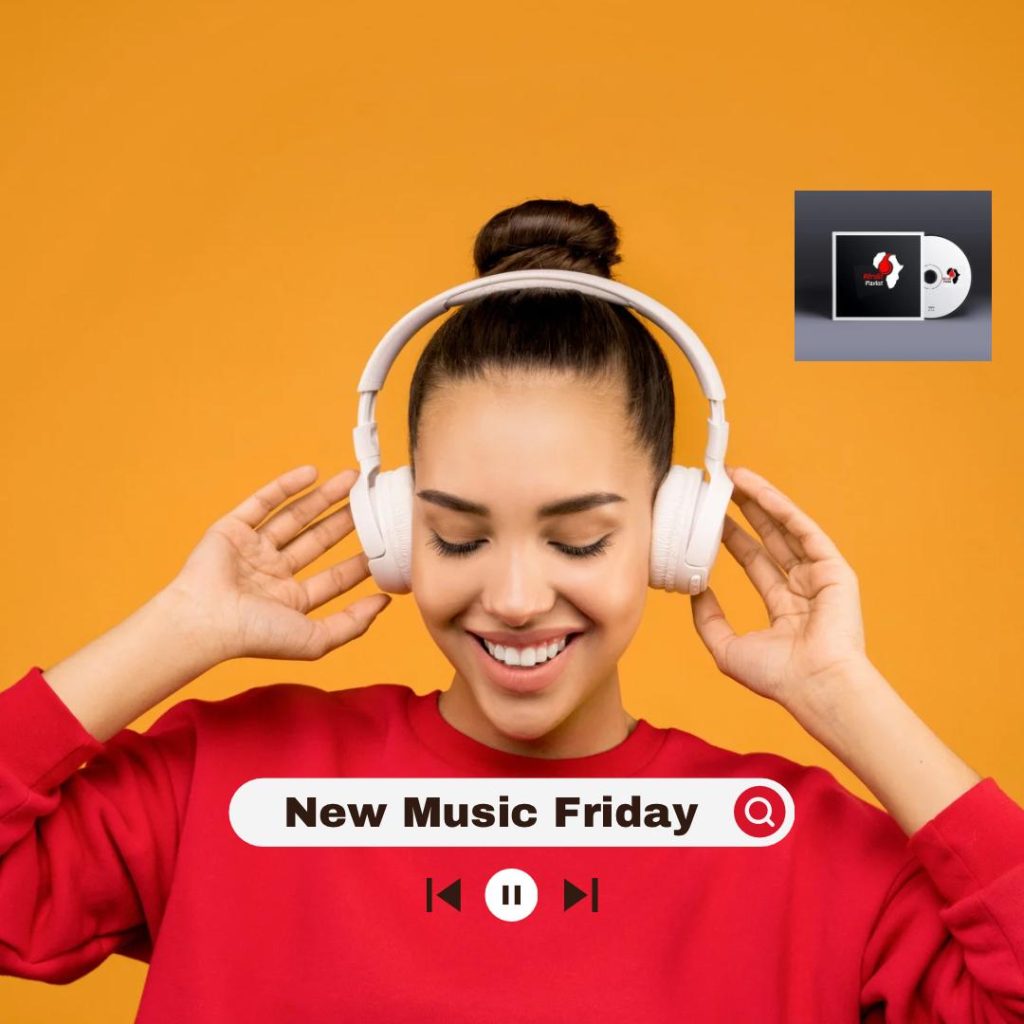 Afrobeats artistes picked momentum midway with the release of several dope tracks. This week is no different, as the array of music released is bound to have listeners on their feet. Leading the pack is: Werser, Stand By You, Call Jehova, Oiemba, Jolie, Folake, On God, My Bro, Mission, Aboboyaa, SARO, Rora, Jeje, One Of a Kind, Fine Lady.

Werser by songwriter Mr Eazi. Mr. Eazi employs the expertise of Mozambican record producer, DJ Tarico who created the bouncy instrumental of the track. Weser is Mr. Eazi's first installment for 2023, an opener to what seems to be a promising year for the superstar. The song serves as a pathway to his forthcoming project, currently in the works.

Followed by Stand By You by Pheelz. Ever since he took the career-switching leap, he has recorded enormous successful bagging hit records. Pheelz is on the move as he comes through with a new single titled Stand By You. The self-produced track serves as the singer's first installment for 2023 and a pathway to his forthcoming EP Pheelz Good, scheduled for February.

Third on our list is Call Jehova by 1da Banton. The new song exhibits 1da Banton's ability to put himself first by not neglecting his own needs while trying to impress 'Onome', just as he made visible through his lyrics. Produced by talented beatsmith Rugged, 'Call Jehova' is one opener to what promises to be a spectacular year for 1da Banton.

4th on our list is Ojemba by Phyno, Olamide. Since the beginning of the last decade, the collaboration between this duo has never been a disappointment. From Ghost Mode to Dope Money and other remarkable collaborations, it's been an extremely smooth ride for both rappers. Phyno and Olamide, the duo that has separately built musical empires on their various ends under the names of YBNL and Penthauze, join forces one more time for this essential number titled Ojemba. The track, which is led by Phyno, serves as the rapper's first installment for the year. Ojemba is produced by talented beatmaker Xtofa.

5th on our list is Jolie by Khaid. The record is a rhythmic and melodic offering that is complete with an infectious hook and Khaid's captivating vocals. In the song, Khaid describes his admiration for a girl that he is pursuing, but equally expresses the challenge that he is having getting her attention.

6th on the list is Folake by Boy Spyce. Boy Spyce sings in regret about how Folake ‐ a used‐to‐be lover became a villain in his story. Produced by rising beatmaker, Sparrq, Folake serves as Boy Spyce's first official single for 2023, an opener to what obviously looks like a promising year for the gifted lad.

7th on the list is On God by King Perryy. King Perryy has continued to curate sounds uniquely his own, and sounds that are sure to have listeners captivated from the first listen. Produced by Tuzi.

8th on the list My Bro by Jeriq,Phyno. The delightful new song "My Bro" is a follow-up to his recent smash song and is an awesome tune that you wouldn't want to miss at all. The song was produced by talented music producer, Insane Chips.

9th on the list Mission by Praiz. Praiz is a seasoned musician who has consistently dazzled listeners with his vocal depth. For his new single, he switches to Amapiano to deliver a speaker-rattling jam. Produced by Praiz, Monster Tempo.

10th on our list is Aboboyaa by Popcaan, Burna Boy. The two musical powerhouses merge their signature rhythmic melodies and intonations in a way that is both compelling to listen to on the first listen, and in turn inspires a second and third listen."Aboboyaa" is a track off the body of work Project, "Great Is He".

11th on the list is SARO written by Jinmi Abduls. The well enchanted song serves as Jinmi Abduls's latest entry this year following previously released songs. The song "Saro" was produced by talented music producers, Jinmi Abduls,Spax Classic and Tha Undisputed champion.

12th on the list is Rora by L.A.X. The singer-songwriter opens his new year's account on a jolly note. Produced by rising beatsmith, Shyne. Rora serves as L.A.X's first official single for the year. It comes after the release of the Sempe remix with R3HAB back in October 2022.

13th on the list is One Of a Kind by Shatta Wale. Ghanaian Dancehall singer-songwriter and talented artist, Shatta Wale, drops off an impressive single titled "ONE OF A KIND". The well enchanted song serves as SHATTA WALE's latest entry this year following previously released songs.

14th on the list is Fine lady by KCee. This record serves as the singer's first official single for 2023 and a follow up to his last praise jam Thanksgiving(featuring Okwesili Eze Group). FINE LADY is an Afro-Highlife record produced by Akaz, It's a love song from iamKcee to his woman of favour.
This new music demands full concentration so get your headphones/speakers and Enjoy!