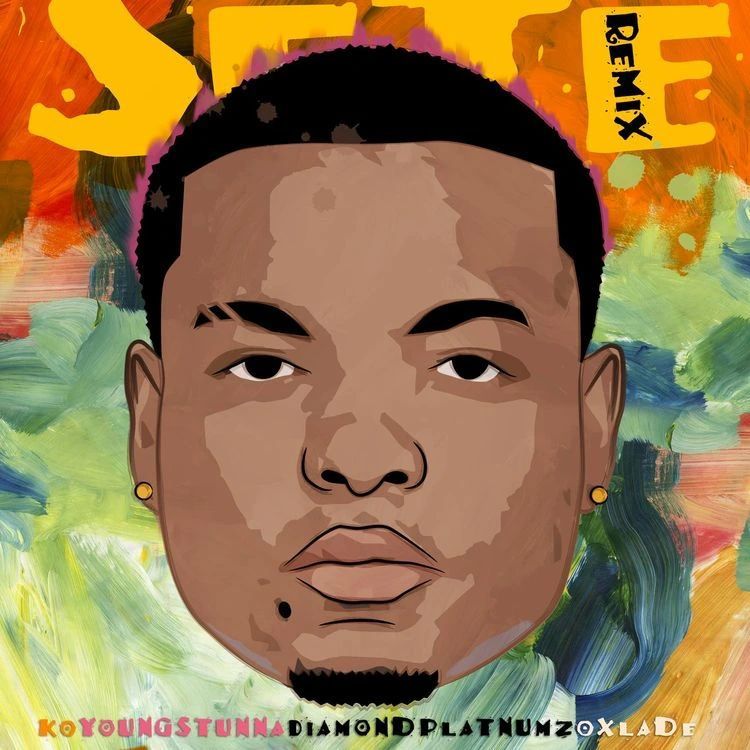 South African rapper KO, widely regarded as one of the most successful hip-hop artists on the African continent, has teamed up with Nigerian singer Oxlade and Tanzanian superstar Diamond Platinumz for the remix of his smash hit single 'SETE'. This comes off the back of the success of the original track, which was released in 2022 as part of his album 'SK3'. 'SETE (Remix)' is a carefully crafted fusion of different styles, bringing together Oxlade's melodic vocals with Diamond Platinumz's signature swaggering flow to create a track that is sure to captivate fans across the continent.
KO, whose real name is Ntokozo Mdluli, has been a mainstay in the South African music industry since 2005, and has built a reputation as a versatile rapper with a knack for crafting catchy hooks and infectious beats. Over the course of his career, he has garnered numerous accolades and nominations, and has collaborated with a wide range of artists from across the African music scene.
The original version of 'SETE', featuring Young Stunna and Blxckie, was an instant hit upon its release, debuting at number one on the charts and quickly becoming one of the most popular songs of the year. It has since been certified double platinum by the Recording Industry of South Africa (RISA), and has won three awards, including 'Song of the Year', 'Best Collaboration', and 'Best Video'.
The remix of 'SETE' is set to build on this success, bringing together some of the most exciting talents in African music to create a track that is sure to be a fan favorite. With its infectious beats, catchy hooks, and expertly crafted production, 'SETE (Remix)' is a testament to the creativity and talent of these three artists, and is sure to be one of the standout tracks of the year.