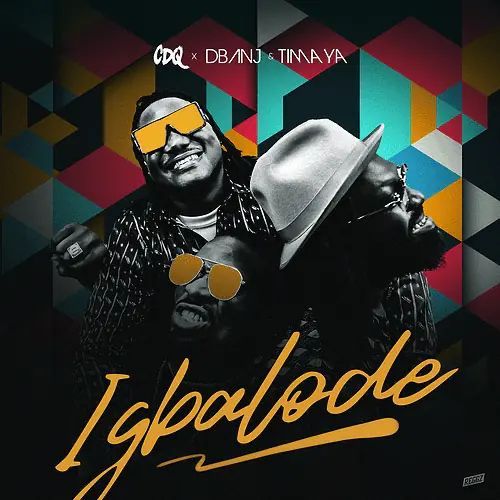 CDQ, the Nigerian street-hop sensation, has made a grand return in 2023 with his latest single titled "Igbalode". The track features Afrobeats veterans D'banj and Timaya, who add their unique styles to create a feel-good record that will take listeners back in time. Produced by the talented Jay Pizzle, the song is a perfect blend of Afropop, Amapiano and Rap, making it a must-have addition to any playlist.
"Igbalode" is a song that celebrates the essence of time, reminding listeners that everyone has their own path to follow and their own time to succeed. The track opens with an acapella vibe from D'banj, whose unique voice sets the tone for the rest of the song. CDQ and Timaya then come in with their verses, each delivering their lines with a flow that perfectly complements the beat.
The lyrics of the song are powerful and inspirational, encouraging listeners to trust their instincts and move at their own pace. The message is clear: do not waste your time trying to keep up with someone else's journey, but rather focus on your own path and enjoy what life has to offer.
The production of "Igbalode" is top-notch, with Jay Pizzle providing the perfect backdrop for the three besties to shine. Fiokee's additional strings add a layer of depth to the track, making it a truly memorable listening experience. It is a feel-good song that will take you back in time while inspiring you to live in the present and make the most of your life. This is a must-listen for anyone who loves good music with a powerful message.