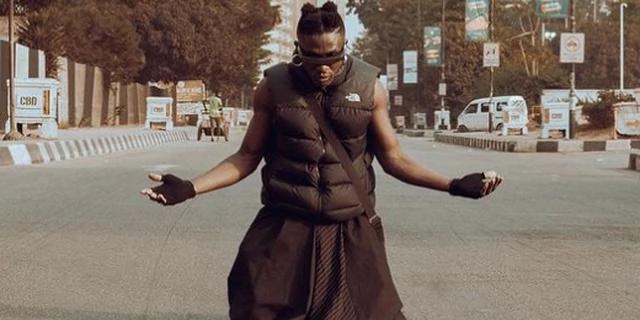 King Six and Mani Lapussh, a dynamic musical duo, are taking the Nigerian music scene by storm with their captivating single titled 'Craze.' This sensational Afrobeat/Afrofusion anthem blends pop and alternative sounds, promising to mesmerize listeners worldwide.
Hailing from the vibrant cities of Lagos and Warri in Delta State, Nigeria, King Six and Mani Lapussh are quickly establishing themselves as rising stars in the country's music industry. With their unique musical styles and undeniable talent, the duo has garnered attention for their infectious rhythms and soulful lyrics.
'Craze' exemplifies the artistic synergy between King Six and Mani Lapussh, as they seamlessly blend their individual creative energies into a harmonious masterpiece. This chilled-out Afrobeat track incorporates elements of pop and alternative music, offering a refreshing sonic experience that appeals to a diverse audience.
Drawing inspiration from personal love experiences and the vibrant energy of Lagos, 'Craze' paints a vivid picture of love, sex, freedom, and the pursuit of happiness. Its captivating lyrics tell a compelling story of two souls intertwined in a chaotic world, finding solace in each other's embrace. The irresistible rhythms and infectious chorus make it impossible to resist grooving along.
Known for their distinct lyrical genius and vocal prowess, both King Six and Mani Lapussh deliver powerful and emotive performances that resonate deeply with listeners. Their seamless collaboration on 'Craze' showcases their ability to complement each other's styles, resulting in a magical fusion of their talents.
Accompanied by a visually stunning music video, 'Craze' transports viewers into a realm where music becomes an escape. The captivating visuals capture the essence of love and intimacy, adding another layer of depth to the song's narrative.
As the Nigerian music scene continues to thrive on the global stage, King Six and Mani Lapussh emerge as two artists to watch closely. Their unique blend of Afrobeat, pop, and alternative sounds in 'Craze' sets them apart, proving their versatility and ability to transcend genres.
Prepare to be enchanted as 'Craze' becomes the anthem for lovers of chilled Afrobeat and Afro fusion music, offering a refreshing escape from the daily hustle and bustle. Its infectious melodies and heartfelt lyrics are bound to captivate music enthusiasts far and wide.