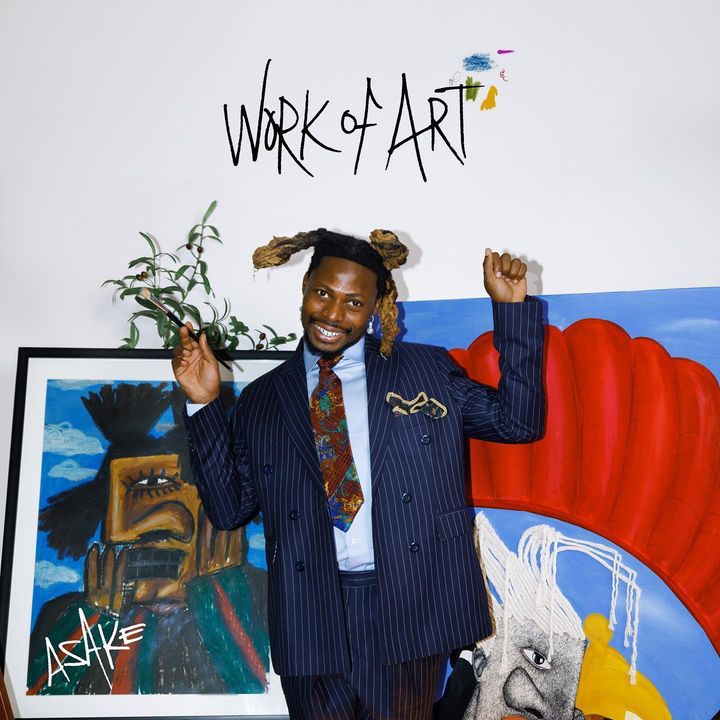 Nigerian music sensation Asake has made an unmistakable statement with the release of his highly anticipated sophomore album titled 'Work of Art'.
Produced by Nigerian Producer BlaiseBeatz and the singer's most notably frequent collaborator Magicsticks, the 14-track album includes the previously released singles '2:30, 'Yoga' and the latest single 'Amapiano'.
With the exception of the esteemed presence of Olamide on the previously released track, Amapiano, the illustrious singer takes an individualistic approach that unveils his ability to captivate listeners; constantly weaving lyricism that reflects his deft mastery of his local language, crafting euphonious musings spiced with fluid and flowery Yorùbá euphemisms.
Work of Art has proven to be sprawling anthology of auditory splendour in which Asake expertly traverses the vast expanse of his artistic expression and sonic ingenuity, effortlessly crafting euphoric compositions that elicits profound elation and an unwavering connection to his audience further boosting the artiste's upward trajectory in the music landscape.
The release of the album comes on the heels of the breakout superstar reaching a career milestone of over 1.75 billion streams and counting.