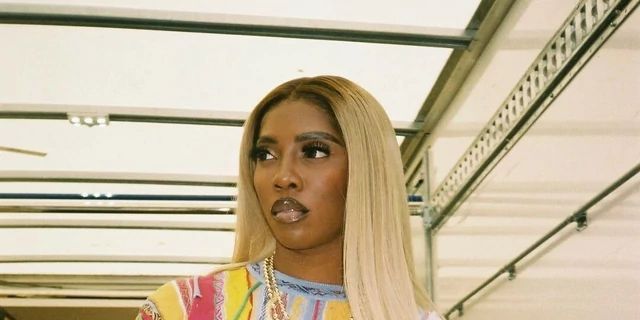 Tiwa Savage, the celebrated African artist, is taking a nostalgic turn in her musical journey as she announced her upcoming project will be fully traditional R&B. After dominating the music scene for over a decade with her dazzling Western-influenced R&B sound, Tiwa is set to go back to her first love and showcase her soulful artistry once again.
In a recent interview with Dotty Show on Apple Music, Tiwa Savage expressed her excitement about the forthcoming album and her intention to take her time with its creation. She plans to release a few more singles before unveiling the R&B project, giving fans a taste of what's to come.
Tiwa's stellar career has earned her millions of fans globally and numerous accolades. As she prepares to headline the 13,000-capacity OVO Wembley Arena, she will make history as the first female Afrobeats artist to achieve such a feat.
With successful singles like 'Stamina' and guest appearances on hits like 'Who's Your Guy,' Tiwa Savage continues to make her mark in 2023. Her previous project, the 'Water & Garri' EP, garnered immense praise, and listeners are now eagerly anticipating her R&B return, reminiscent of her debut project 'Once Upon A Time.'
As Tiwa Savage embraces her roots and unleashes her soulful R&B melodies, fans can expect an album filled with heartfelt emotions and captivating vocals, making her highly anticipated project one to watch out for.