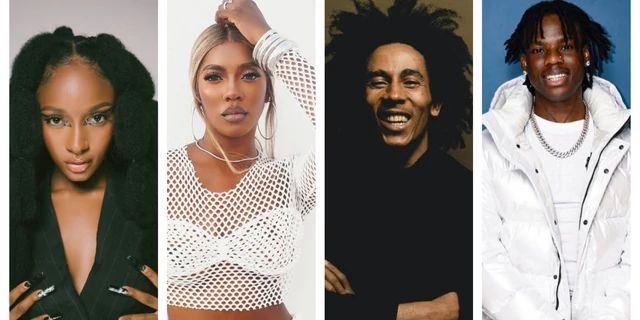 Bob Marley's timeless legacy lives on in the majestic 'Africa Unite,' a posthumous album that celebrates the vibrant fusion of Reggae and Afrobeats.
This ten-track masterpiece features some of Africa's greatest artists, including Rema, Tiwa Savage, and Ayra Starr, who pay tribute to Bob Marley's enduring influence while adding their own refreshing voices to his iconic compositions.
'Africa Unite' beautifully reimagines Bob Marley's greatest hits, infusing them with the infectious rhythms of Afrobeats. From the heartwarming rendition of 'Waiting In Vain' to the uplifting energy of 'Stir It Up' and the melodious 'Three Little Birds,' the album showcases the seamless fusion of two extraordinary musical worlds.
One standout collaboration is the 4th official single release, 'Them Belly Full (But We Hungry),' featuring Rema and Skip Marley. This mid-tempo track captures cadence and punchy parables while addressing inequality, encouraging listeners to escape with music.
With 'Africa Unite,' Bob Marley's impact transcends borders and generations, bridging the gap between the past and present. The album not only celebrates the global reach of his music but also showcases the rich tapestry of African rhythms and melodies, intertwining reggae's soulful vibrations with the infectious energy of Afrobeats.