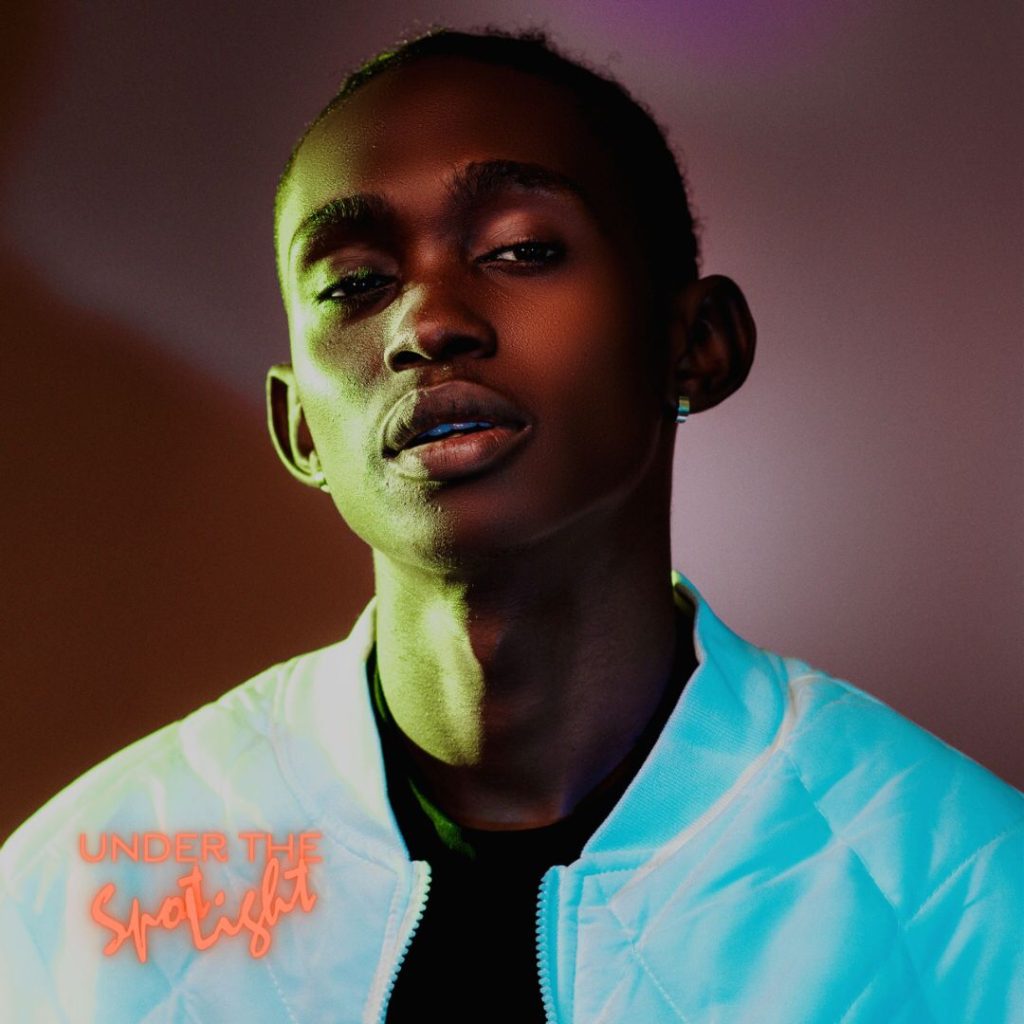 SpotMaq's latest project delves into the theme of personal growth and moving forward. In a candid conversation, SpotMaq reflects on the challenges he has faced in recent years, acknowledging his own responsibility for the setbacks endured. This upcoming endeavor, titled "Under the Spotlight," serves as a cathartic release, as SpotMaq shares his story and releases the burden of these experiences. The project promises a diverse range of musical genres, captivating narratives, and evocative melodies that evoke a myriad of emotions, including love, pain, and joy. "Under the Spotlight" encapsulates the full spectrum of human experience in a singular, immersive journey.
Listen here:
https://link.notjustokdistro.com/underthespotlight
SS
On "SS," SpotMaq powerfully captures the heartbreak and loss he experienced after being laid off from his record label due to a chronic health condition. With clever rhymes and melodic tunes, he turns his personal tragedy into a song of awareness and inspiration. Through his artistry, he sheds light on the challenges of living with a health condition while pursuing one's dreams. The song offers a message of resilience and perseverance in the face of adversity. SpotMaq's ability to convey emotion and meaning through his lyrics is truly remarkable.
WHO'S YOUR FATHER
"Who's Your Father" is a playful and humorous song that tells the tale of a young man's love-struck fantasy. Through clever wordplay and a catchy melody, the song chronicles the story of a "broke boy" who dreams of pampering his dream girl with lavish gifts and adventures. It's a song that's sure to put a smile on anyone's face. SpotMaq's talent for storytelling shines through, as he brings this endearing and heartwarming tale to life.
FALL MY HAND
"Fall My Hand" is a poignant and heartbreaking song that explores the pain of unrequited love. SpotMaq's lyrics paint a vivid picture of a relationship that seemed promising but ultimately ended in heartbreak. The song captures the feeling of being misled and let down, and the realization that the person you love may not feel the same way about you. It's a relatable and emotional song that will resonate with anyone who has experienced heartbreak.
BODY
"Body" is a song that delves into the complexity of lust and infatuation. Through clever lyrics and evocative melodies, SpotMaq explores the tension between physical desire and emotional connection. He paints a vivid picture of a relationship that is driven by physical attraction but lacks substance and depth. The song is a raw and unapologetic look at the darker side of human connection, and it will resonate with anyone who has experienced similar feelings.
GO LOCO
"Go Loco" is an upbeat and energetic song that will have listeners dancing and singing along. SpotMaq's lyrics are full of life and passion, and the beat is sure to get your feet moving. The song is about seizing the moment and celebrating the joy of life. It's an infectious and lively track that will brighten your day and get you in the mood to dance.
SOMETHING I CANT BUY
SpotMaq and Zuz Chapo have joined forces to create a thought-provoking and musically satisfying track. "Something I Can't Buy" explores the complexities of love and relationships, challenging conventional ideas of what love is and what it can buy. The song's message is carried by its melodic vocals and soulful instrumentation. With its introspective lyrics and emotive soundscape, "Something I Can't Buy" is sure to resonate with listeners and make them reflect on the true meaning of love.
PDA
SpotMaq, Tino Moody, and Lilgrinvibes have collaborated to create a soulful and poignant song about the depths of love. "PDA" is an acronym that stands for "Protection, Direction, and Affection," representing the many facets of a meaningful relationship. The song explores the ways in which love can go beyond surface-level attraction and develop into something deeper, with lyrics that speak to the heart and soul. The three artists blend their unique styles to create a harmonious and moving piece of music.
BIOGRAPHY
Nigeria singer/songwriter SpotMaq, whose real name is Mark Iyeh. He was born and raised in kaduna, in the North western part of Nigeria. He is Igala by tribe and he was raised in a Christian family. He listens to a lot of Davido, Wande Coal, and Post Malone. The formers can be said to have influenced his music in one way or the other. SpotMaq is an evocative storytelling artiste, most of his songs are written out of real life experience.
Migrating between a hauntingly effortless singing voice and a tight rap game, Spot maq is brash, young and brilliant at telling his own story in his own distinctive way.
Resplendent with the melodic tones of the West African music, and underpinned by relentless bass rhythms, Spotmaq comfortably navigates the styles of Hip-Hop, Commercial RnB with a touch of Reggaeton and Moombahton thrown in.
Follow SpotMaq on Instagram: https://instagram.com/spot_maq?igshid=MzRlODBiNWFlZA==
Follow SpotMaq on Twitter: https://x.com/spotmaq_?s=21&t=jmkZOpOrZuvrRXpPhtQz