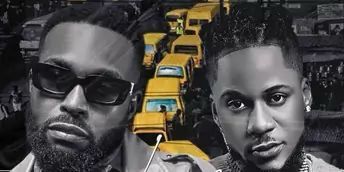 Renowned African DJ, DJ Neptune, teams up with rising talent International Boy for an exciting new single titled 'Lagos'.
DJ Neptune, celebrated for his numerous successful collaborations with top African artists, spotted the promising International Boy on social media. The young artist had showcased his skills by creating a cover for DJ Neptune's single 'Count Your Blessings', which features Spyro.
International Boy is a multi-talented artist known for his songwriting, producing, and content creation. His versatility shone through various covers, catching the attention of DJ Neptune, who recognized the potential to introduce his talent to a broader audience.
'Lagos' is a delightful track where International Boy draws from personal experiences, creating a blend of smooth delivery, catchy melodies, and Amapiano-infused production that's sure to get any party started.
The single 'Lagos' is available on all streaming platforms, providing listeners with the opportunity to experience International Boy's talent as he steps into the industry spotlight.