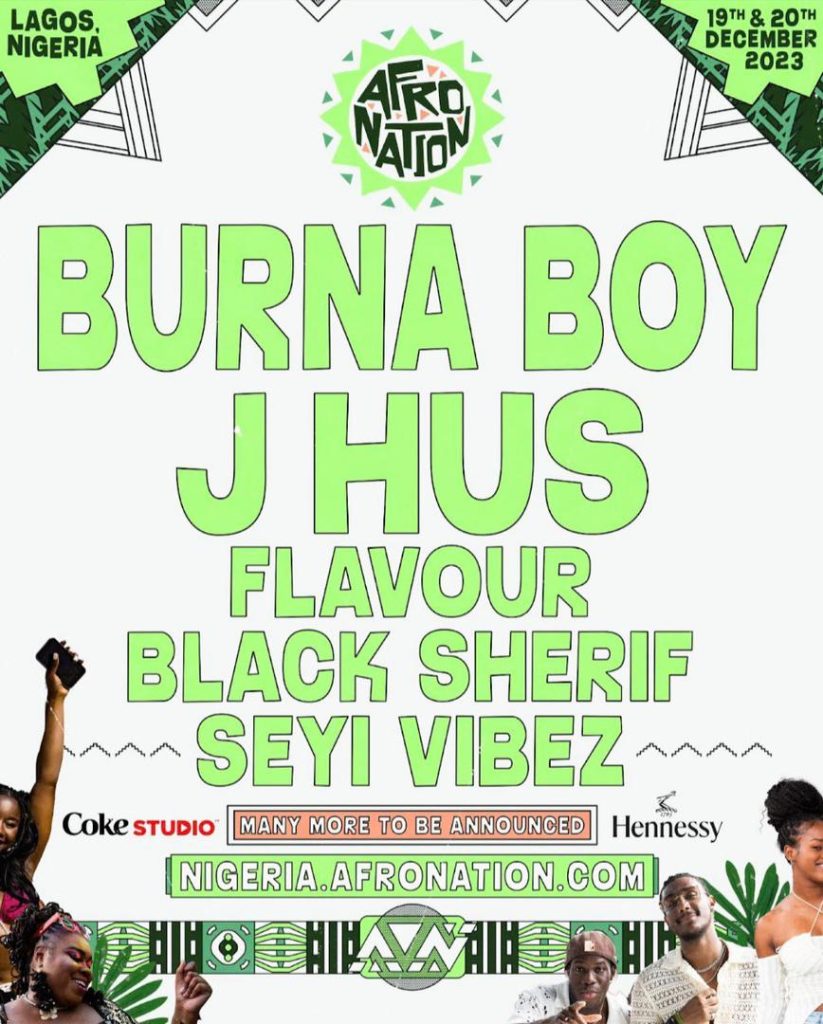 December promises to be an exciting month for fans and lovers of Afrobeats as the world's biggest Afrobeats Celebration, AfroNation 2023 will be taking place amidst the festivities of the month.
The festival, which has already announced editions in Portugal and the US, will make its Nigerian debut in December. The news was met with excitement from fans all over the world, who are eager to see their favorite Afrobeats artists perform in the country where the genre originated.
"Nigeria is the home to so many international superstars who have made Afrobeats a globally loved genre," said co-founder SMADE. "This will truly be a full circle moment, bringing the AfroNation show back home to Lagos.
On Wednesday September 26, following an initial release of limited Tier 1 VIP tickets that sold out almost immediately, AfroNation unveiled a teaser lineup featuring two headliners, Burnaboy & J Hus alongside other acts; the festival als