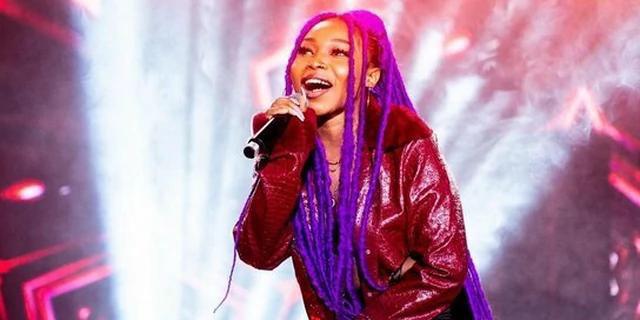 Guchi, the talented artist, has made a thrilling comeback with a two-song release titled 'All Over You & Mon Bébé'. These highly anticipated singles arrive just six months after her successful six-track studio project, 'Purple Diary', which featured collaborations with Yemi Alade from Effyzzie Entertainment and Ladipoe from Mavin Records.
'All Over You' was expertly produced by Shugavybz, while Kaelbeatz created an instrumental storm for 'Mon Bébé'. The sound engineering was masterfully handled by Synx, resulting in two summer-ready tracks that are sure to captivate listeners in 2023. Guchi has truly spoiled her fans for choice with this release.
'All Over You' showcases Guchi's newfound passion, delivering a more intense and heartfelt performance than ever before. The music perfectly reflects this fresh approach, combining uplifting, carefree, sassy, and sensual elements into one captivating track. On the other hand, 'Mon Bébé' showcases Guchi's willingness to experiment with different styles outside her usual sound while maintaining an undeniable vibe that resonates with listeners.
Both 'All Over You' and 'Mon Bébé' are now available for streaming and download on all major digital music platforms. Fans and music lovers alike are in for a treat as they delve into Guchi's latest offerings, which demonstrate her growth as an artist and her ability to deliver captivating and diverse music experiences.