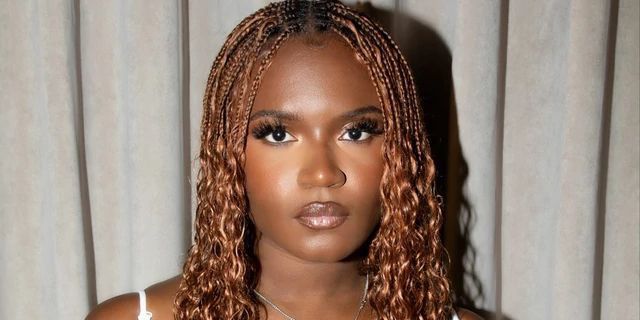 Amaarae, the Ghanaian-American artist known for her platinum-selling success, has released her long-awaited album, 'Fountain Baby', captivating audiences worldwide.
'Fountain Baby' is a compelling blend of sensuality and unapologetic self-expression, cementing Amaarae's position as one of the foremost artists in the pop music scene.
This striking global pop offering encompasses a collection of irresistible tracks that explore themes of female empowerment, challenging gender norms, and an audacious exploration of female sexuality and artistic freedom. Amaarae seamlessly incorporates her West African heritage into a global perspective, creating a truly remarkable body of work that transcends genres and geographical boundaries.
Amaarae's immense talent and visionary artistry shine through in 'Fountain Baby', positioning her as an essential trailblazer in the future of music. Notably, her viral song 'Sad Girlz Luv Money' featuring Kali Uchis has recently achieved platinum certification, solidifying her status as an unstoppable force in the music industry and beyond.
'Fountain Baby' is now available on all platforms, allowing fans to immerse themselves in the highly anticipated new music from one of the most exhilarating talents in the continent.