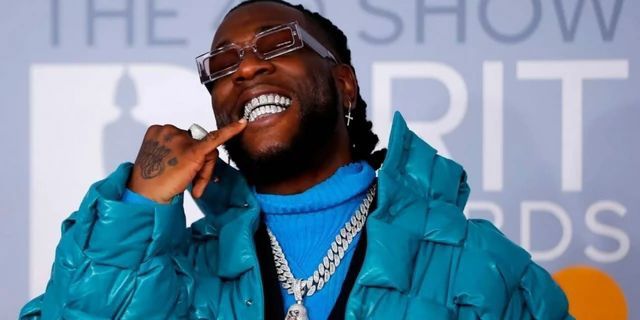 Nigerian superstar Burna Boy has achieved a historic milestone by delivering an electrifying performance at the 2023 Champions League final.
As Afrobeats continues its global ascent, Nigerian artists are captivating audiences worldwide, garnering awards, and selling out prestigious venues.
Grammy award-winner Burna Boy has once again etched his name in the annals of music history by becoming the first African artist to grace the stage at a UEFA Champions League Final. The momentous event took place during the 2023 European Club football final in Istanbul, where a crowd of 80,000 fans gathered to witness the clash between Manchester City and Internazionale Milan.
Since his breakthrough in 2018 with the chart-topping hit 'YE,' Burna Boy has ascended to become one of the most prominent artists on the global stage. His album 'Twice As Tall' earned him a Grammy award, solidifying his position as one of the most acclaimed musicians on the African continent. With his music resonating worldwide, Burna Boy has consistently sold out renowned arenas, captivating an ever-growing international fanbase.
The 2023 Champions League final, held in Istanbul, Turkey, witnessed an extraordinary performance by Burna Boy, as he delighted fans with a medley of his chart-topping hits. His remarkable presence further solidified his role as a trailblazer, leading the international charge of Afrobeats and showcasing the genre's undeniable global appeal.