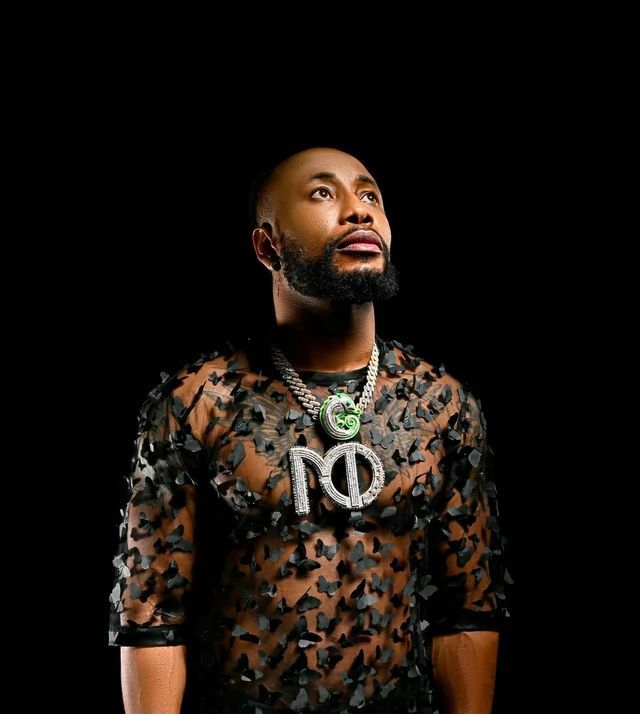 Morachi, the celebrated Nigerian artist, has returned to the forefront of the Nigerian music industry, reclaiming his position among the top icons in Afrobeats with his highly anticipated comeback.
Amidst much anticipation from fans and industry insiders, Morachi delivers a stellar performance with his long-awaited singles, "Sarafina" and "Hook-Up." These infectious tracks, filled with captivating melodies and irresistible vibes, solidify his stature as one of the leading figures in the Afrobeats genre. Widely known for his musical enchantment, often referred to as #Idan, Morachi continues to captivate audiences with his unparalleled energy and allure.
The Alluring Melodies of "Sarafina" and "Hook-Up"
Morachi's return has been eagerly awaited, and he does not disappoint with his releases of "Sarafina" and "Hook-Up," showcasing his remarkable artistry and ability to create captivating tunes that deeply resonate with listeners.
"Sarafina" immediately grabs attention with its irresistible melodies and rhythmic beats. The song effortlessly blends traditional Afro sounds with contemporary elements, resulting in a nostalgic yet refreshing sonic experience. Morachi's velvety-smooth vocals glide effortlessly over the vibrant instrumentation, delivering lyrics that express love, passion, and the enchantment of human connection. This masterpiece exemplifies Morachi's musical prowess and his skill in crafting unforgettable songs.
On the other hand, "Hook-Up" injects an exhilarating and infectious energy that will have listeners grooving from the very first note. This track highlights Morachi's versatility as an artist, embracing an upbeat tempo and catchy hooks. The lyrics explore modern relationships and the thrill of new connections, quickly establishing "Hook-Up" as an anthem for those seeking a lively and vibrant musical experience.
Morachi's return with "Sarafina" and "Hook-Up" not only reestablishes his position as an Afrobeats icon but also reaffirms his ability to create irresistible tunes that resonate with audiences far and wide. His captivating melodies and undeniable charm continue to make him a force to be reckoned with in the Nigerian music scene.