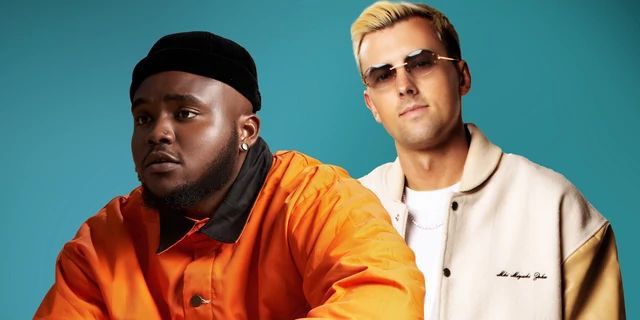 International Afrobeats sensation Phaemous joins forces with UK producer DJames for their latest EP, "Boundaries," a captivating exploration of love and relationships.
Crafted between Lagos and London, the 5-track project seamlessly merges R&B soundscapes and melodies with minimalist Afrobeats sensibilities, creating a dynamic and refreshing musical experience.
"Boundaries" delves into various themes around love, from the excitement and expectations of first dates to the challenges of expressing affection and dealing with unrequited feelings. Phaemous' soulful vocals and DJames' melodious saxophone arrangements blend harmoniously throughout the EP, showcasing their exceptional musical chemistry.
Phaemous is a rising R&B prospect from Nigeria, with over two million streams already under his belt. On the other hand, DJames is an internationally recognized DJ and producer, having collaborated with top artists like Drake and The Weeknd. His viral Afrobeats remixes have earned him a substantial following on platforms like TikTok and Instagram.
The EP opens with the head-bopping track "MIA," where Phaemous laments a love interest's disappearance over DJames' captivating saxophone arrangements. The infectious "What Is Love?" explores the age-old question of whether love or money is the ultimate desire, driven by compelling drum patterns.
As the EP progresses, things take a sexier turn with "First Time," featuring jazzy keyboards and racy lyrics, while "Dreaming" closes out the project with sensual saxophone arrangements and live keyboard elements.
Phaemous and DJames have undoubtedly created an EP that pushes boundaries and leaves listeners craving for more. Their collaboration is a testament to their musical talents and promises a bright future for both artists.
As we eagerly await Phaemous' sophomore solo EP, "Phæway Vol. 2," set to release later in 2023, let "Boundaries" be the perfect introduction to their incredible musical journey.