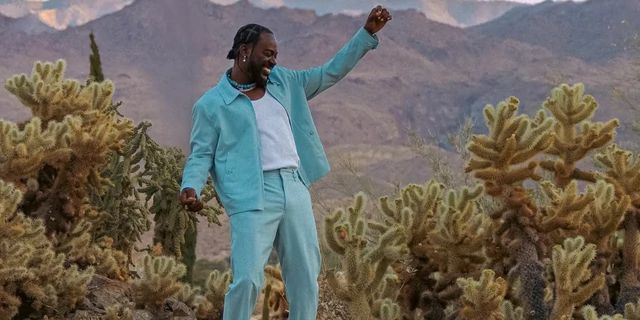 Adekunle Gold delivers his highly anticipated fifth album, 'Tequila Ever After,' released on July 28, 2023. Packed with 18 breathtaking tracks and exciting guest appearances, this album marks the beginning of Adekunle Gold's Tio Tequila era and sets new standards for the creativity of Afrobeats.
'Tequila Ever After' showcases Adekunle Gold's unparalleled artistry as he seamlessly shifts between genres, mesmerizing listeners with R&B duets, Pop rock anthems featuring superstars Pharrell Williams and Nile Rodgers, and captivating Amapiano and Highlife blends. The album is a perfect balance of commercial hits and critical acclaim, captivating domestic and international audiences alike.
As Adekunle Gold fully embraces his Rockstar era, he collaborates with global stars like Khalid and Labrinth, pushing the boundaries of Afrobeats and solidifying his place on the biggest global stages. With this album, Adekunle Gold proves once again why he is a musical force to be reckoned with, leaving listeners in awe of his superlative artistry.
'Tequila Ever After' is a game-changing album that not only stretches the creative boundaries of Afrobeats but also reaffirms Adekunle Gold's status as a Rockstar destined for global success.