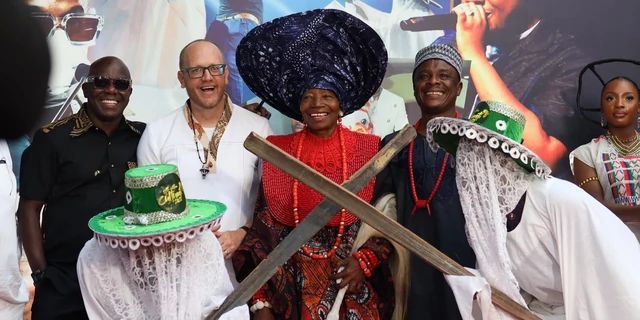 The U.S. Mission applauds the flourishing creative partnership between Nigeria and the United States, which is strengthening ties in music, film, fashion, arts, tech, and educational exchanges.
U.S. Consul General Will Stevens praised the dynamic collaboration between the two countries' creative industries during the pre-award reception for the 16th Annual Headies Music Awards. The return of the prestigious award ceremony to Atlanta signifies the Nigerian music industry's remarkable dynamism, creativity, and expanding global influence. Consul General Stevens emphasized the role of a vibrant and sustainable creative ecosystem in driving economic growth and fostering bilateral people-to-people connections.
Nigerian Consul General in Atlanta, Ambassador Amina Smaila, highlighted the 16th Headies Awards in Atlanta as an occasion to celebrate African culture, resilience, and creativity.
Ayo Animashaun, Founder/Executive Producer of the Headies Music Awards, expressed excitement at the increasing cultural and artistic exchanges between the United States and Nigeria. He emphasized that the upcoming Headies ceremony provides a valuable platform for U.S. artists and entertainment professionals to engage with their Nigerian counterparts, fostering meaningful connections and inspiring new collaborations.
Asake, Burna Boy, and Rema lead the list of nominees for the 2023 Headies awards, with public voting currently underway for various categories. The ceremony is set to take place in Atlanta on September 3, 2023.