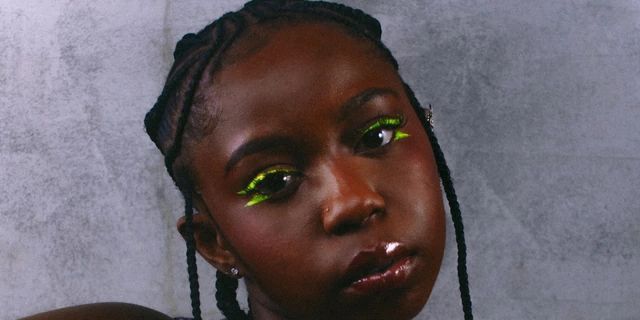 Mavin Records has exciting news as they introduce their newest signee, the versatile artist known as Lifesize Teddy.
Lifesize Teddy, aka Treasure Apiafi Banigo, is a creative force to be reckoned with. Born on the picturesque island of Bonny in Rivers State, she draws inspiration from both the unconventional and the everyday. Her debut EP, titled 'Lifesize Teddy EP', showcases her diverse talent and artistic prowess through a range of captivating tracks.
The EP kicks off with 'Air', a breezy track that highlights Teddy's rap finesse. From there, she seamlessly ventures into different genres. 'Hypnotic' infuses pop and hip-hop elements to tell a story of desire with electrifying energy. 'Butterflies' delves into the relatable theme of young love, capturing the intensity of unbridled romance.
'John Wick' sees Teddy exploring a fusion of sounds, bridging the gap between Afrobeats and street pop. With an edgy soundscape and catchy hook, this track embodies Teddy's bold approach to her music.
Closing the EP is the self-affirming anthem 'Prophecy', where Teddy declares herself a "living prophecy." This sentiment serves as a powerful conclusion, marking her intent to make her mark on the global stage.
Mavin Records proudly presents Lifesize Teddy's debut 'LST' EP, a showcase of her remarkable range and artistic ambition.