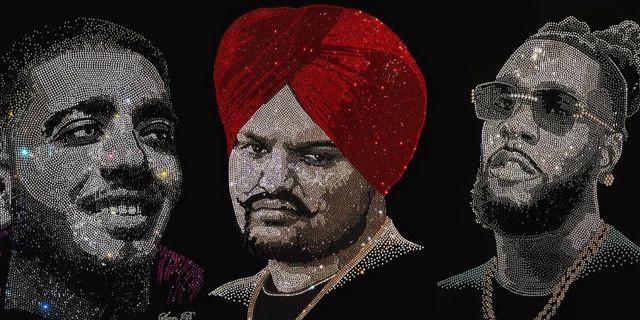 Nigerian superstar Burna Boy has broken a new record on YouTube by achieving the most streams in the opening 24 hours of a release by a Nigerian artist. The achievement came after his guest appearance on Sidhu Moose Wala's posthumous single 'Mera Na', which was released on April 7th, 2023.
Sidhu Moose Wala was a Punjabi artist who had gained immense popularity in Canada and the UK, opening doors for the cross-over success of Indian musicians in the mainstream. Tragically, he was shot and killed in May 2022, leaving his fans and fellow artists in mourning. Among those deeply affected by the loss was Burna Boy, who had expressed admiration for Sidhu Moose Wala's work and had previously stated his desire to collaborate with him.
'Mera Na' is the result of this collaboration between Burna Boy, Steel Banglez, and Sidhu Moose Wala, with the latter serving as the singer and lyricist. The music video for the song, directed and edited by Navkaran Brar, showcases Sidhu's immense popularity and the love his fans continue to have for him, even after his passing. The video also features a brief clip of Canadian rapper Drake wearing a T-shirt with Sidhu's portrait printed on it, highlighting the late artist's influence beyond his home country.
The song's release has been met with immense success, with over 14.9 million views on YouTube in the first 24 hours, along with over 2 million 'likes' and one million comments. The track's success is a testament to the power of music to bring people together, transcending borders and cultures.
Burna Boy expressed his deep honour to be a part of Sidhu Moose Wala's legacy and paid tribute to the fans for their overwhelming support. The success of 'Mera Na' has also showcased the immense talent of both Burna Boy and Sidhu Moose Wala, demonstrating their ability to collaborate and create music that resonates with audiences across the globe.